Environmental Policy
We perform the following items, aiming at the continuous improvement of the environmental management system through the process starting from the development and design to manufacturing and sales operation of all cast components and dies, and developing the contamination prevention measures.
1. We will setup the objects and targets based on our policy and
perform systematically our operations and review them.
2. We will comply with the laws and regulations of national government, local
governments and communities surrounding us, and other requirements.
3. We will promote the environmental load reducing activities mainly resource saving,
energy saving and waste reduction.
4. Our policy should be decided by our president and acknowledged by all our
employees and people related to our business activities.
5. he policy should be reviewed periodically and publicized so that general people can obtain it.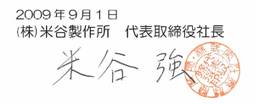 Access Map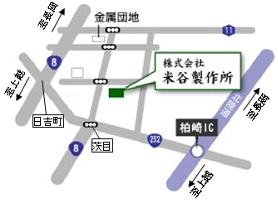 IC, turn right at the yellow flashing signal.